The Helen A. Kellar Institute for Human disAbilities collaborates with universities across Virginia to offer special educator preparation programs in a consortium format allowing students to exchange ideas with scholars and instructors throughout the Commonwealth. Distance education options and grant funding are available through the consortiums which offer accessibility to students throughout the state maximizing the number of individuals who can receive training.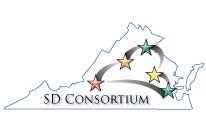 Adapted Consortium
The Virginia Consortium for Teacher Preparation in Severe Disabilities is comprised of five state approved teacher preparation programs in severe disabilities (SD), including George Mason University, Norfolk State University, Radford University, University of Virginia, and Virginia Commonwealth University.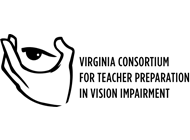 VI Consortium
Virginia Consortium for Teacher Preparation in Vision Impairment is the only academic program for preparing teachers of students with visual impairments in Virginia and is comprised of five universities: George Mason University, James Madison University, Norfolk State University, Old Dominion University, and Radford University.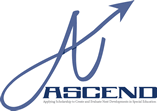 Project ASCEND
A Doctoral Leadership Cohort Program was designed in order to prepare students for leadership positions as faculty in special education higher education and other leadership positions. This program offered student support for tuition, fellowships, travel and supplies with funding from a U.S. Department of Education (OSEP) grant. Currect followship funding is offered to Ph.D. students through PROJECT ASCEND: Applying Scholarship to Create and Evaluate Next Developments in Special Education.