GMU TTAC Early Childhood Coordinator, Deborah Stepien, was invited to attend a round table discussion in Prince William on September 5 with First Lady of Virginia, Pamela Northam
Deborah Stepien's round table with First Lady of Virginia, Pamela Northam
GMU TTAC Early Childhood Coordinator, Deborah Stepien, was invited to attend a round table discussion in Prince William on September 5 with First Lady of Virginia, Pamela Northam, as she makes her rounds in Virginia to learn about the state of Early Childhood. Mrs. Northam visited an inclusive classroom at Featherstone Elementary.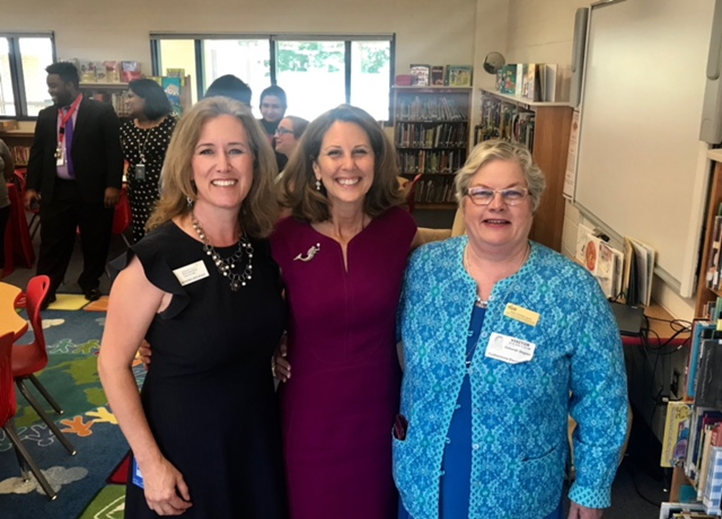 The Virginia General Assembly budgeted:
Additional funding for the Virginia Preschool Initiative (VPI) of $4.6 million over the biennium to increase the per pupil rate, to help localities afford the true cost of high-quality preschool.
A total of $1.875 million to enhance the quality of instruction in VPI by investing in classroom observations, site visits, technical assistance, and professional development. This package includes $175,000 for VDOE to develop an implementation plan and resume site visits, $700,000 over the biennium for classroom assessments, and $1 million for additional professional development for VPI teachers.
An additional $850,000 over the biennium for Early Impact Virginia as the home visiting umbrella organization to support the evaluation, needs assessment, and professional development systems for home-based parenting education programs operating locally.